Media strategies and planning
The basis of your awareness and sales growth!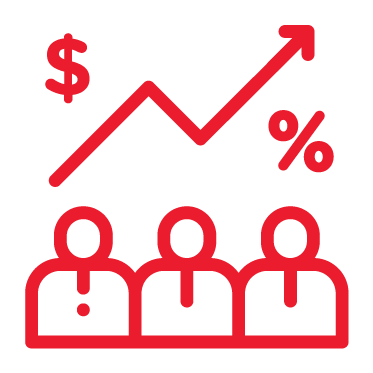 According to the type of strategy, business to consumer (B2C), to patients (B2P), to business (B2B), to healthcare professionals (HCP – pharmaceutical and medical marketing), IntelliMédia has a number of winning strategies for our clients with profitable practices (our strategies are fact-based). By applying these strategies and our in-depth knowledge of the Canadian market to your objectives, we can create unique media strategies you.
Our recommendations and integrated 360-degree (traditional, digital, dynamic and programmatic) media plans will help you achieve your growth objectives. Media placement and buying strategies are executed to optimize and negotiate the best price for your media investment. What's more, our efficiency metrics will prevent you from over-investing in a given medium, ensuring a powerful media reach and frequency that generate the established KPIs.
We also develop media creativity programs with our many trusted partners, with whom we have long-standing relationships thanks to more than 25 years in the media industry, marketing and communications.
A brilliant and certified team!





A website explains well... but nothing beats a coffee and a conversation to get your bearings quickly and efficiently.
Meet us!
Feel free to contact us, it will be our pleasure to meet you to discuss your reality, your objectives, and the effective advertising and marketing opportunities that will contribute to your success!
The IntelliMedia Inc. team