Support for internal marketing teams
A tailored service to support your teams and your marketing plans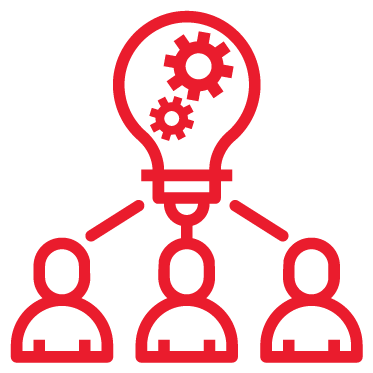 Your internal team is talented but you're often short on the time and resources you need to complete a special project. We can help you make the right media and marketing choices.
To support your teams, on site or remotely, we offer the following services:
Advertising consulting
Strategic coaching


Local, provincial and national advertising and marketing

Marketing consulting
Communications consulting
Media agency (buys, affidavits, pre- and post-analysis, administrative management)
Digital media agencies with continuous optimization and reports
IntelliMédia, our Montreal media agency, has the experience to work with your internal marketing, operations and sales teams, as well as those in the field. IntelliMédia can provide you with the additional help you need to develop an annual media strategy, launch a brand (product/season/opening), analyze media offerings, and much more!
You will decide on the extent of our involvement: research or planning only, deployment and/or follow-up.
We will tailor our services to your media, marketing and communications needs!
A brilliant and certified team!





A website explains well... but nothing beats a coffee and a conversation to get your bearings quickly and efficiently.
Meet us!
Feel free to contact us, it will be our pleasure to meet you to discuss your reality, your objectives, and the effective advertising and marketing opportunities that will contribute to your success!
The IntelliMedia Inc. team